Artificial Insemination (AID)
With donor sperm
A simple and effective technique, with a 63% probability of pregnancy.
What is the AID technique?We deposit the sperm in the uterus in optimal conditions of quality and quantity as they come from a healthy donor. It is these semen conditions which increase simplicity and efficiency.
Phases of treatment
Three small steps to achieve pregnancy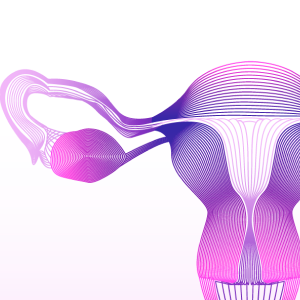 Ovarian control and simulation
We prepare your ovaries to increase the chances of success through the administration of hormones (FSH and LH).
And we control the development of the cycle with ultrasounds until we verify that the number and size of the follicles is adequate (one follicle is sufficient for this technique).
1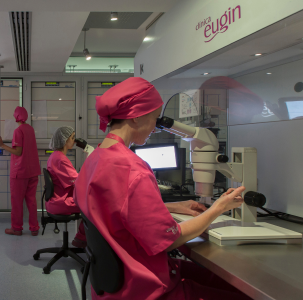 Selection of the sperm sample
To ensure maximum quality, we obtain the sample from a donor who has previously undergone an exhaustive medical examination that ensures the quality of the sperm and rules out any pathology.
2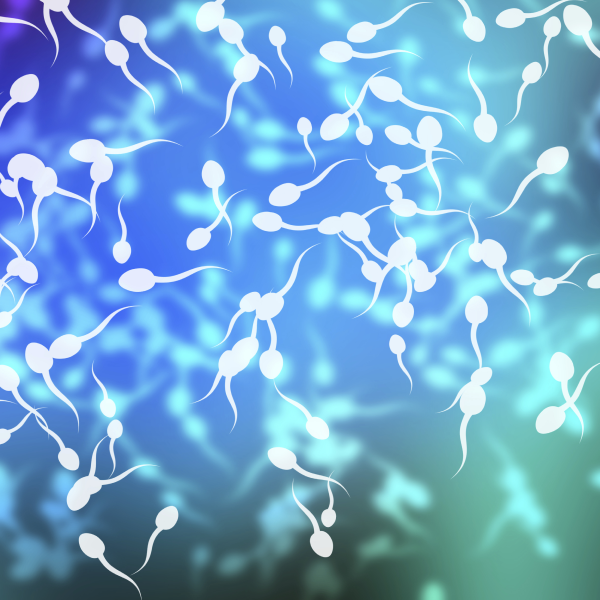 Insemination
On the day of ovulation we load the sample of the selected sperm into a thin cannula and introduce it into the uterus. It is a simple, painless process and very similar to any gynaecological check-up.
3
Artificial Insemination (AID)
With donor sperm
● After the first insemination
● After the second insemination
● After the third insemination

Positive Beta HCG test result Audited data for the period 2014-2017 by Bureau Veritas
Treatment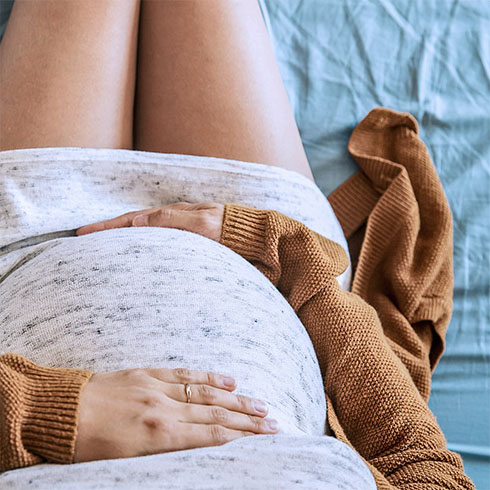 The cost of the treatment is 1.505€
Remember that medical treatments in Spain are exempt from VAT.
This amount includes all the medical procedures necessary for its implementation from your first visit until its completion. It does not include, as it varies depending on each patient, the necessary previous medical tests and medication.
How long does the treatment take?
Just one month. And the best thing is that at Eugin there is no waiting list so the treatment can be started at any time.