Corporate Social Responsibility
Since its creation, Eugin has maintained a unique identity that has made it one of the leading assisted reproduction centres in Spain and Europe. The focus on people defines our philosophy and remains intact to this day.
Ethical Code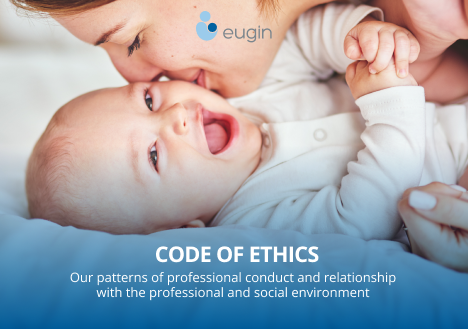 Eugin's Code of Ethics is a document that brings together all those principles and guidelines of good governance that are essential in the performance of our business. It addresses, among other subjects, important issues regarding integrity in the business activity and the treatment of our employees, customers, suppliers and associates.
Whistle-blowing Channel
Within the framework of compliance and good practices, and as one of the measures aimed at strengthening its ethical and regulatory compliance culture, Eugin has established a whistle-blowing channel via the following address: