What is Andrology?
Andrology is the area of medicine that deals with the study, diagnosis and treatment of disorders affecting the male genital tract, as well as men's sexual and reproductive health. If we were to establish a relationship with women's health, the andrologist would be the equivalent of a gynaecologist for women.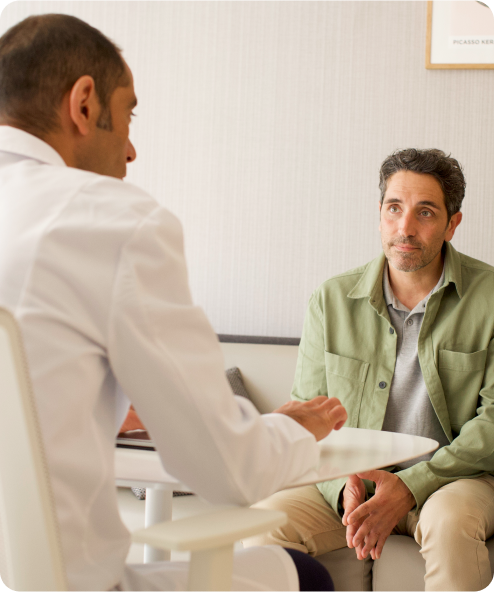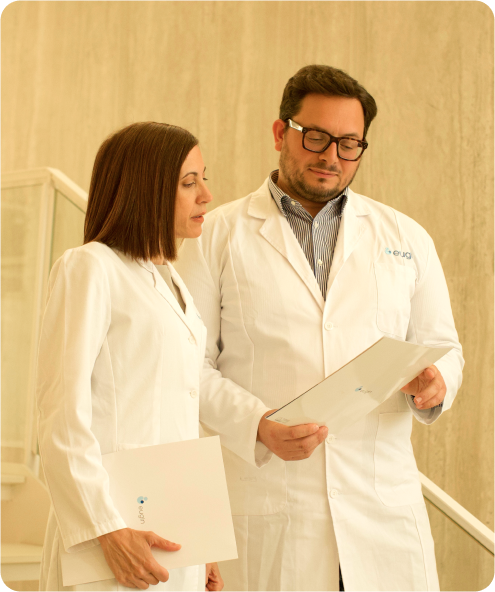 The Andrology Unit in Barcelona and Madrid
Approximately one third of a couple's subfertility and infertility problems are caused by the male, although the usual route when a couple fails to achieve pregnancy is to start with the gynaecologist. However, a proper clinical examination of the male is essential to obtain the necessary data for an accurate diagnosis and the best possible treatment.
The andrologist is the specialist in charge of looking after a man's reproductive health, addressing not only his desire for fatherhood but also other issues related to his reproductive health, such as contraception, and his sexual health in matters such as erectile dysfunction or pathologies associated with his reproductive system.
What does an andrologist do, and why perform check-ups?
An andrologist, therefore, is a professional who specialises in the male genital tract from a double point of view: sexual and reproductive health.
With regard to sexual health, the andrologist is responsible for the medical and surgical treatment of ejaculation disorders and erectile dysfunction, as well as pathologies such as anorgasmia or lack of sexual desire. Other disorders that may require consultation with such a specialist are penile malformations, phimosis, problems affecting genital development, Peyronie's disease or sexually transmitted diseases.
In terms of reproductive health, the andrologist diagnoses and treats male infertility, which is usually due to poor semen quality, which in most patients is caused by various factors which can be pre-testicular, endocrine, testicular, post-testicular or sperm-related.
This area also covers issues such as contraception or vasectomy, a method of male sterilisation whereby the sperm duct in men is severed and ligated through a surgical procedure.
However, although it may appear to be a permanent solution, it is also possible to reverse vasectomy using the microsurgical vasovasostomy technique. This method can restore male fertility by recannulating a man's sperm duct. Visits to the andrologist are increasingly common, although they are not as widespread as gynaecological visits, often because patients still have doubts about which specialist to see, sometimes confusing them with the urologist.
With the onset of any symptoms related to sexual or reproductive health, it is essential to visit an andrologist for diagnosis and appropriate treatment as soon as possible.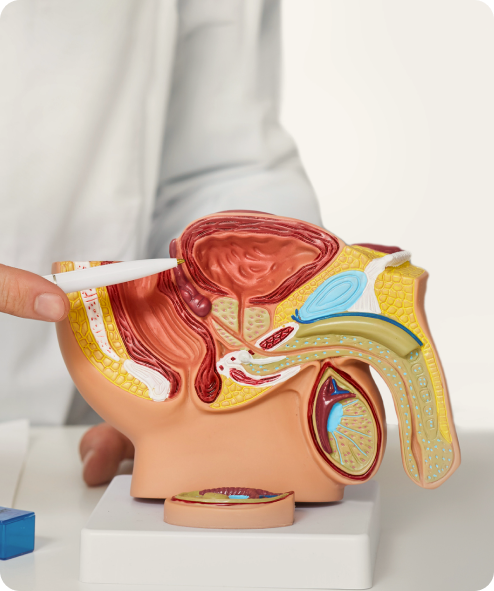 Is there a difference between a urologist and an andrologist?
Andrology is a branch within urology. Although there is often confusion between the two, the andrologist is actually a urologist sub-specialised in andrology, who is responsible for the study, diagnosis and treatment of pathologies affecting the male genital tract in terms of male sexual and reproductive health.
Urology deals with pathologies related to the urinary system in both men and women. The urologist thus treats problems such as kidney and urethral stones; benign prostate enlargement; incontinence; urinary tract infections or cancer of the prostate, kidney, bladder, testicles, penis and urethra.
Get to know our Andrology Unit in Barcelona
Eugin, as a comprehensive and multidisciplinary medical centre in fertility and assisted reproduction, has a team of andrology professionals in Barcelona to address the needs of men in this area.
The services we offer at the unit are:
Conventional testicular biopsy (TESE)
Microsurgical testicular biopsy (microTESE)
Microsurgical varicocelectomy
Vasectomy
Vasovasostomy (vasectomy reversal)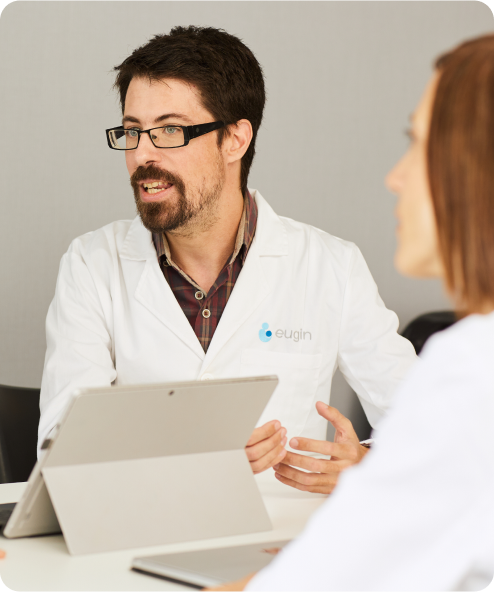 Eugin's medical team: urologists and andrologists specialising in Barcelona and Madrid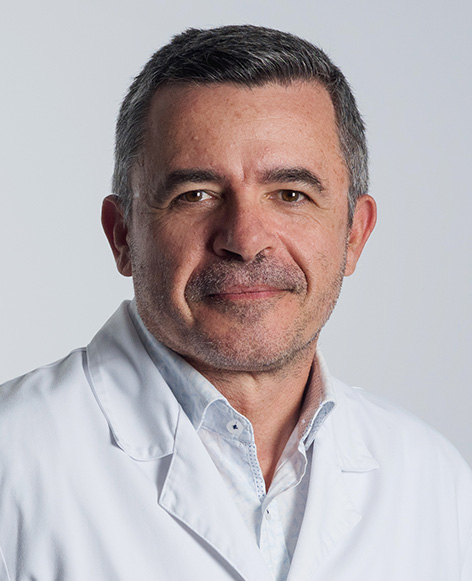 Languages
Dr. Joaquim Sarquella
Andrologist in Barcelona
More than 23 years as a practising andrology specialist in Eugin
Degree in Medicine from Autonomous University of Barcelona.
Clinical Andrologist through the European Academy of Andrology
Member of the Andrology Service of Fundació Puigvert in Barcelona
Lecturer on the Master's degree in Clinical Andrology at the Puigvert Foundation-University of Vic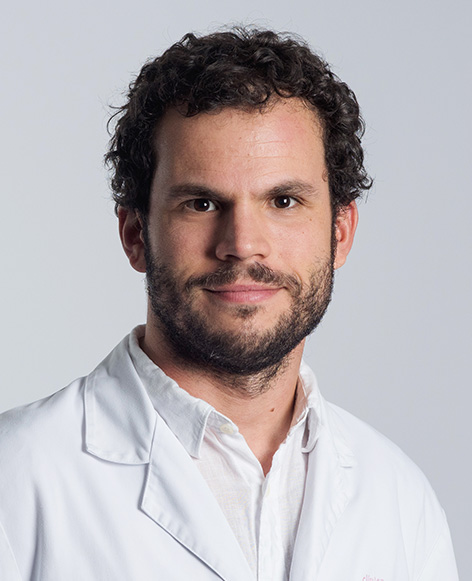 Languages
Dr. Carlos Gasanz
Urologist in Barcelona
In Eugin, my work is focused on male fertility
Degree and doctorate in medicine from the Autonomous University of Barcelona.
Tutor of academic internships for the Bachelor's Degree in Medicine at the University of Barcelona and the International University of Catalonia.
Member of the European Association of Urology (EAU), the Spanish Association of Urology (AEU) and the Catalan Society of Urology (SCU).
More information on Andrology
Contact us if you have any questions or need more information. Our multidisciplinary team of professionals will find the best solution according to your needs.
Fertility affects men too
In reality, the causes of infertility are equally likely to be male or female in origin.
Medical tests for men
Before starting assisted reproductive treatment, medical examinations of the man are as important as those of the woman.
Come and visit us
We would be delighted to meet you in person, show you around our facilities and introduce you to our expert team. Visit us at:
Eugin Barcelona
C/ Balmes, 236
Phone: +34 933 221 122
Suppliers and professionals: +34 934 446 303
Eugin Madrid
C/ Alfonso XII 62, Pl. Baja A
Phone: +34 913 360 400
Suppliers and professionals: +34 934 446 303